Amid 'ominous' surge in Israeli-Palestinian violence, top UN officials call on parties to swiftly reduce tensions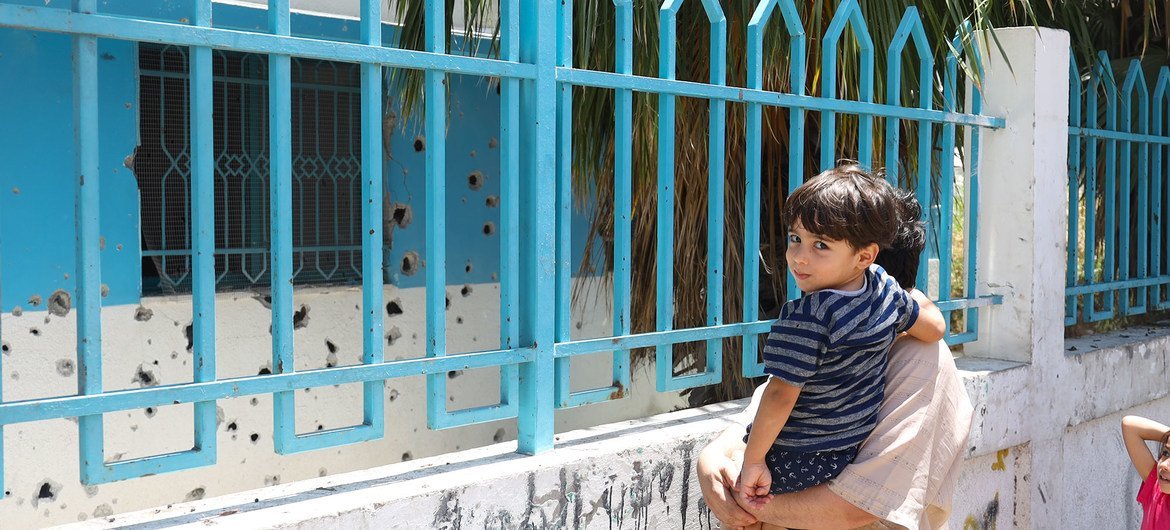 Israeli-Palestinian parties must urgently rein in escalating violence and work towards realizing the two-State solution, top UN officials in the region warned the Security Council on Monday.
"We are witnessing a surge in violence, including some of the deadliest incidents in nearly 20 years," said Tor Wennesland, Special Coordinator for the Middle East Peace Process (UNSCO). "We have seen ominous signs of what awaits if we fail to address the current instability."
"A growing number of #PalestineRefugees in the region stand on the brink of despair." 🎙️@LeniStenseth

Thx @TWennesland @MaltaUNMission for your support at this briefing to address the challenges faced by millions across the region.

#HearTheirVoices

UNRWA
Raising concerns that developments on the ground are continuing along a negative trajectory, gaining in both pace and intensity, he said unilateral actions are moving the parties still further apart, worsening tensions, and driving the conflict. To date, 2023 has seen a record number of deaths.
Deadly developments
Since his previous Council briefing in January, he said 40 Palestinians and 10 Israelis have been killed.
"I am particularly appalled that children continue to be the victims of violence and involved in violent incidents," he said. "Children must never be the targets of violence, used, or put in harm's way."
A significant number of Palestinian casualties have occurred in the context of Israeli security forces search and arrest operations and clashes with armed Palestinians, including in the West Bank.
'Recipe' for progress
"Immediate efforts are required to reduce tensions, but restoring calm is not, on its own, a recipe for progress," he cautioned, emphasizing that the UN, along with regional and international partners, are engaging intensively with all parties to de-escalate the situation.
Responsible leadership is urgently needed to avoid unilateral moves, take concrete steps to counter negative trends, and strengthen the Palestinian Authority in the near term, he said.
In this regard, he called on the parties to match security efforts with political steps that can halt the current trajectory of violence and restore hope in an end to the conflict and prospects for a viable two-State solution.
As Ramadan and Passover are coinciding in April, he said efforts are needed to ensure peace during these Muslim and Jewish religious holiday periods.
"Preventing more violence is an urgent priority, which requires not only coordinated security measures, but also considerable political efforts," he said, urging both sides to avoid taking any unilateral steps that could further inflame the situation.
'Brink of despair'
During the Council's open briefing, the Deputy Commissioner-General of the UN Relief and Works Agency for Palestine Refugees in the Near East (UNRWA), Leni Stenseth, said a growing number of Palestinians are standing on "the brink of despair."
Already deteriorating conditions have been exacerbated by such global crises as the COVID-19 pandemic and rising food prices, pushing many into poverty.
"We can almost anticipate that the coming weeks will bring more violence in the West Bank," she said, echoing calls to reduce tensions. "This cycle of violence must end before it's too late."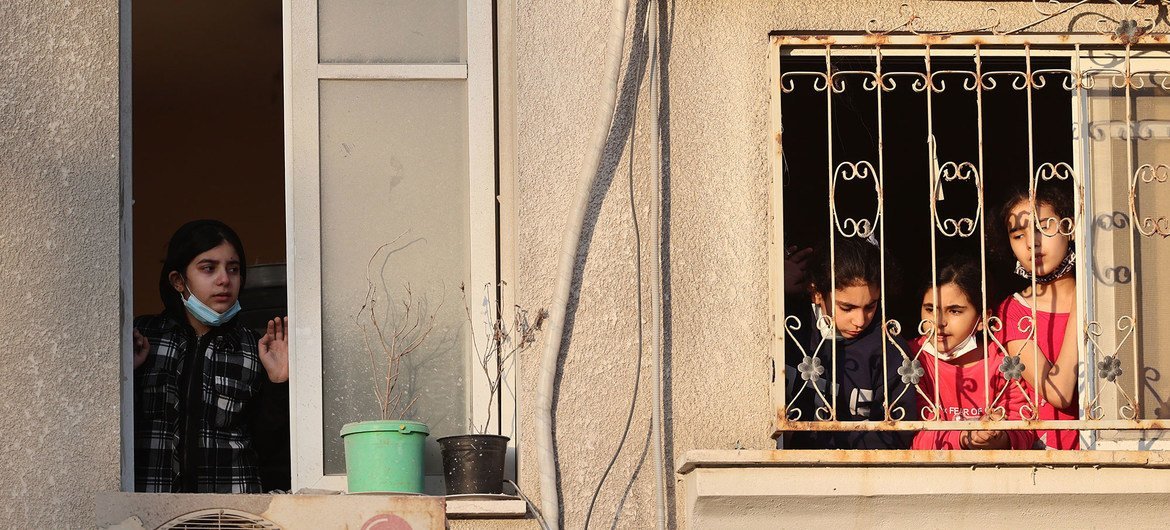 Clashes in refugee camps
Current conditions have left the Agency's efforts vulnerable, interrupting such critical services as health centres. Noting that UNRWA schools are usually the only safe havens for those fleeing the violence, she called on parties to respect the Agency's role in providing live-saving assistance.
"Urban spaces within and around densely populated refugee camps should not be venues for clashes with automatic weapons and tear gas," she said.
In Gaza, years of conflict have isolated the population from the rest of the world, she said. Nearly all of Gaza residents rely on UNRWA for food assistance, and about half of children in schools exhibit signs of trauma.
"Palestine refugeesfeel abandoned by the international community," she said, noting that UNRWA and its programmes remain one of the few pillars of stability.
Pointing out that the Agency's 2022 income was the same as in 2013, she said needs are exponentially greater and growing.
"The status quo is no longer sustainable," she said. Avoiding UNRWA's implosion is a collective interest, given that the Agency's contribution to peace and security is "enormously" cost-effective.
"There can be no peace or security in the region without the fulfillment of the rights of all," she said, calling the Council to give Palestinian refugees hope by redoubling efforts to find a solution and to ensure UNRWA can continue to deliver on its mandate.
Council calls for restraint
At the outset of the meeting, the Council adopted its first presidential statement of 2023, condemning all acts of violence against civilians and strongly underscored the need for Israeli and Palestinian parties to meet their international obligations and commitments.
In the presidential statement, the Council strongly opposed all unilateral measures that impede peace, including, inter alia, Israeli construction and expansion of settlements, confiscation of Palestinians' land, and the "legalization" of settlement outposts. The 15-member organ also called on all parties to observe calm and restraint.
International Court of Justice
Following reports of 2022 being the most deadly year in the conflict, the UN General Assembly on 30 December adopted a resolution that requested the International Court of Justice issue an advisory opinion relating to the Israeli occupation of Palestinian territory.
© UN News (2023) — All Rights ReservedOriginal source: UN News