Negotiations Must Accelerate Climate Action and Save Vulnerable Countries
by Busani Bafana (

bulawayo

)
Inter Press Service
BULAWAYO, Jun 19 (IPS) - Vulnerable countries, banking on robust climate negotiations, want an inclusive funding package to help them with the devastating impacts of climate change.
The poor progress at the 2023 Bonn Climate Change Conference, known as the 58th session of the Subsidiary Bodies of the United Nations Framework Convention on Climate Change (UNFCCC), has dampened hopes for successful climate negotiations at COP 28.
SB58, which closed in Bonn, Germany, last week, was marked by wide disagreements, including the adoption of the agenda. The session ended without concrete outcomes on an array of key issues, such as the operationalization of the Loss and Damage Fund, the mitigation work programme, the global stock take (GST), and the global goal on adaptation (GGA).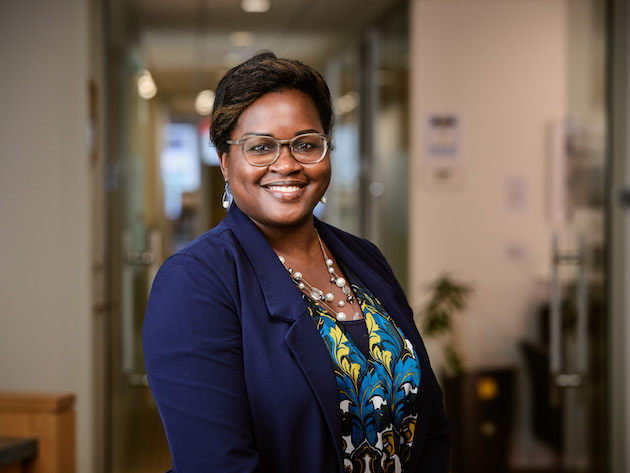 "Even when we do not like the pace that the negotiations have gone, we have to find a way to a solution sooner than later; human existence is at stake," Yamide Dagnet, Climate Justice Director at Open Society Foundations (OSF), told IPS.
The foundation has been supporting the climate change community in pushing for solutions.
"We need to see more efforts to make the whole society more resilient."
She said having a financial package for investment and development aligned with the Paris Agreement was crucial.
Dagnet said there was an urgent need to support building resilient communities because climate change impacts are becoming more frequent and severe, destroying lives and livelihoods, particularly in vulnerable countries. Furthermore, the extreme weather events have also destroyed communities and cultures and damaged property.
"We need to work hard, sweat, and speed the pace of negotiations on our ability to find common ground and avoid a zero-sum game," said Dagnet, a former climate change negotiator. She underscored that the Bonn meetings matter because they are laying the ground for discussions at COP28 and highlighting areas of cooperation and division.
The Intergovernmental Panel on Climate Change (IPCC), in its recent report, has called for accelerated action to adapt to climate change while cutting greenhouse gas emissions, warning of a huge gap in actions currently underway and what is needed to deal with the increasing risks.
Developed countries have called for the inclusion of adaptation in the GST.
Ephraim Mwepya Shitima, Chair of the African Group of Negotiators (AGN) developing countries' commitment to mitigating climate change, should be recognized. He called for an additional message in the GST to acknowledge this "strong demonstration of commitment by vulnerable countries in the face of inadequate international support."
Vulnerable countries want mitigation and adaptation to be included in a negotiated package at COP28, Dagnet said, noting that the G7 should fulfill their promise to provide adaptation finance.
"The financing of the Loss and Damage is part of the financing package that is needed. But we need to focus on everything, including mitigation and adaptation for vulnerable countries; otherwise, COP 28 will not achieve anything," she said, highlighting that countries must develop more ambitious climate plans.
The Paris Agreement, adopted in 2015, agreed to keep the increase in the global average temperature to well below 2° C above pre-industrial levels and to pursue efforts to limit the temperature increase to 1.5°C above pre-industrial levels.
However, scientists have warned that the world is off target in emission reduction, and the influential UN Intergovernmental Panel on Climate Change (IPCC) has indicated that going beyond the 1.5°C threshold risks unleashing severe climate change impacts, including more frequent and severe droughts, heatwaves and rainfall.
The agreement also recognized that developed countries should take the lead in providing financial assistance to poor and vulnerable countries while encouraging voluntary contributions by other Parties.
"Climate justice is to be fought for. This is a process, and if we are to make progress in the operationalization of a fund created at COP 27, we need to get clarity on how we can bring in money to that fund, and such money should not be increasing debt for vulnerable countries," she noted.
Climate finance is a nagging issue for vulnerable countries already suffering the impacts of climate change. They need to adapt and mitigate against climate change by shifting to cleaner energy and making food systems resilient to the impacts of droughts, high temperatures, and floods.
Developed countries, wary of liability, have not delivered the finance they pledged to help vulnerable countries reduce emissions and adapt to climate change. The $100 billion a year financing pledged 20 years ago has not been delivered, and prospects are dim that it will. The envisaged Loss and Damage Fund—if COP28 operationalizes it—will help vulnerable countries cope with climate-induced disasters.
Dagnet says there is a need for innovative financing for loss and damage, such as tapping blended finance, philanthropy, taxes, and levies on some economic sectors, such as fossil fuels and aviation.
UN Secretary-General Antonio Guterres recently proposed that rich governments tax fossil fuel companies' windfall profits. The Marshall Islands have also proposed levies on shipping through the International Maritime Organization. At the same time, other ideas for funding adaptation have included levying a small fee on international flights—which contribute to climate-heating emissions—and a global tax on financial market transactions, which the new fund could distribute.
While COP 27 prioritized the establishment of the Loss and Damage Fund, COP 28 is not about cherry-picking an issue to progress on, Dagnet argues, suggesting that the state of the Paris Agreement is key in climate negotiations.
"We need to deliver on all pillars of the Paris Agreement and demonstrate progress," she said. "We are far from the Paris Agreement goals. The push for energy efficiency targets is really good, but at the same time, we cannot have the message that we will continue business as usual with fossil fuels."
IPS UN Bureau Report
Follow @IPSNewsUNBureau
Follow IPS News UN Bureau on Instagram
© Inter Press Service (2023) — All Rights ReservedOriginal source: Inter Press Service