UNRWA appeals for end to deadly clashes at Palestine refugee camp in Lebanon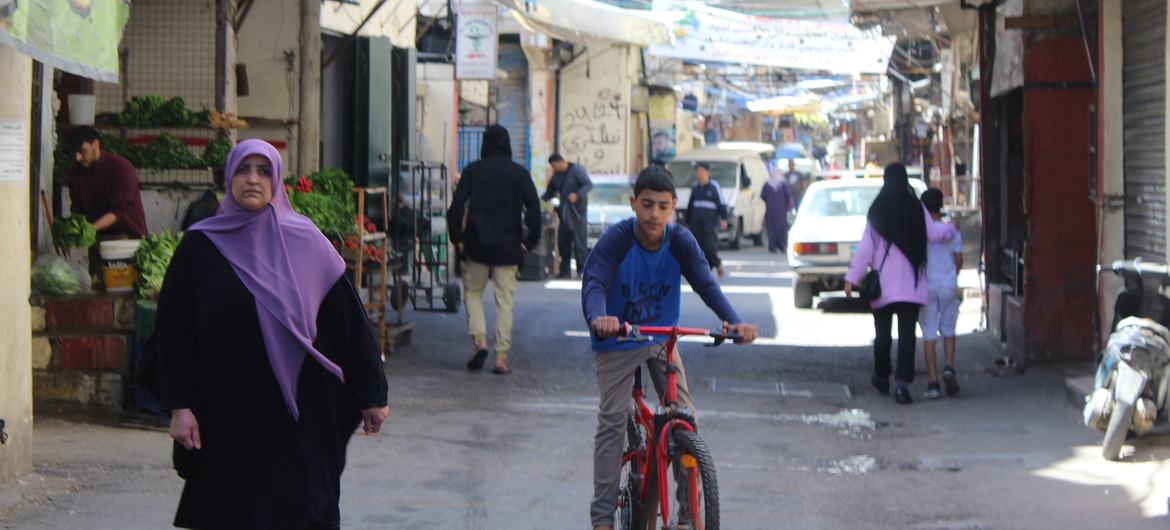 Thirteen people have been killed and more than 60 injured in four days of deadly violence at the largest Palestine refugee camp in Lebanon, a senior UN official in the country said on Thursday.
The fighting between Palestinian armed groups at Ein El Helweh camp has also forced thousands to flee their homes that have been damaged.
Ein El Helweh is one of 12 camps in Lebanon operated by the UN agency that assists Palestine refugees, UNRWA. It provides services to nearly 50,000 people.
Dorothee Klaus, UNRWA Director in Lebanon, said clashes continued on Wednesday night despite the announcement of a ceasefire.
Education under fire
She said an UNRWA school complex inside the camp, that provides education to 3,200 children during the academic year, was used for the fighting.
"We have not been able to enter the camp and deliver much needed assistance," she said.
"UNRWA calls for an immediate cessation of fighting in the camp in order for civilians to get respite and for the Agency to be able to provide assistance and conduct needs assessments."
Supporting displaced residents
Ein El Helweh is located near Lebanon's third largest city, Saida, which shut down as shelling and artillery fire reached commercial and residential areas.
The camp was established in 1948 and residents mostly came from coastal Palestinian towns but a large number were displaced from other parts of Lebanon,
Ms. Klaus said 360 UNRWA staff live there. While some were trapped, and one was injured, others fled, with some continuing to work to respond to the needs.
UNRWA and partners are currently hosting 600 displaced persons in two schools at another of its camps and in Saida city. The agency is also providing fuel to a hospital operating inside Ein El-Hilweh camp.
Ms. Klaus called for the protection of all UNRWA schools and other facilities at all times, including during the fighting.
© UN News (2023) — All Rights ReservedOriginal source: UN News