Ukraine: UN delivers aid to millions, as civilian suffering continues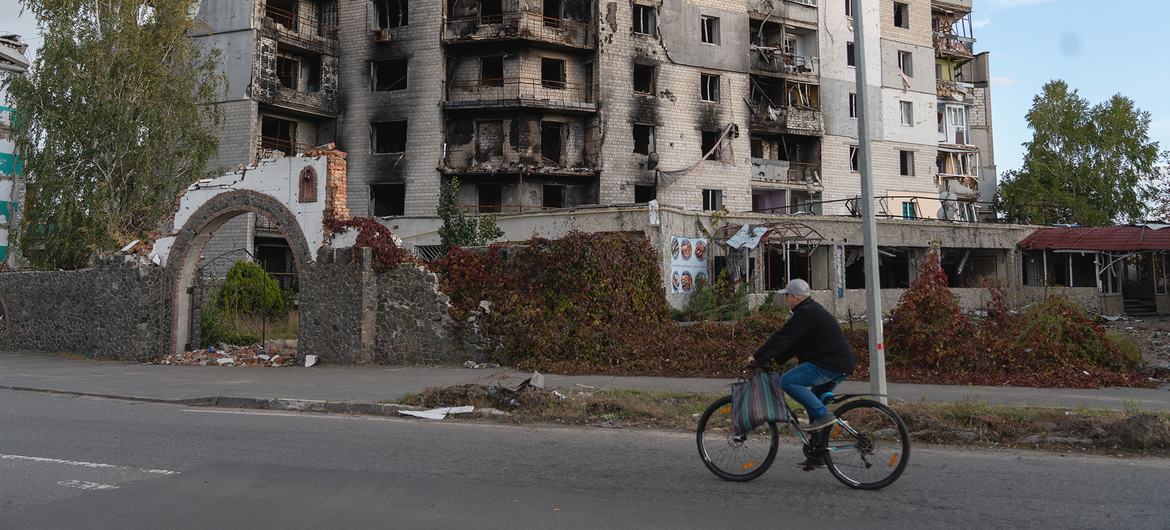 Humanitarians reached 5.4 million people in Ukraine with desperately needed aid by April this year, including cash assistance, food, health services, and medicines, the UN said on Friday.
"The escalating war is taking a heavy toll on civilians who live close to the front lines, people who cannot go back to their homes, and people across the country living under almost daily threats of attacks," said Jens Laerke, from the UN's humanitarian affairs office, OCHA.
More than a year since Russia's full-scale invasion of Ukraine, mine contamination and lack of access to Russia-controlled areas remain obstacles to reaching those in need, he said.
Delivering emergency assistance
Assistance has included cash to more than 2.1 million people and food for 3.5 million people, while nearly 3 million gained access to health services and medicines, Mr. Laerke said.
The assistance also included support for survivors of gender-based violence, he said, adding that more than 60 per cent of those reached with aid are women and girls.
Other types of assistance include access to clean water and hygiene products, emergency shelter, education services for children, and protection services, including prevention of gender-based violence and support to survivors, he said.
Volunteers play vital role
"Hundreds of humanitarian organizations are involved in this effort working with local groups and community-based volunteers who play a vital role in getting the assistance delivered on the last mile," he said.
However, assistance to areas under Russian military control remains extremely limited, he said.
This year, because of the worsening security situation and shifts in the front lines, humanitarian partners have lost access to almost 60,000 people in around 40 towns and villages close to the front lines in the Donetsk, Kharkiv and Luhansk regions, he said.
Mine action casualties
At the same time, mines and explosive remnants of war in Ukraine have left 263 killed or injured in 2023. That is more than 50 per month on average, according to the UN human rights office, OHCHR, which believes that the actual figures are considerably higher.
The agency's latest report indicates that from 1 to 21 May, 46 civilians were killed or injured by mines, 44 in April, 102 in March, 36 in February and 35 in January.
Mine contamination remains a deadly threat to farmers and humanitarians delivering assistance. In the agricultural regions of Kharkiv, Mykolaiv and Kherson, dozens of mine-related accidents are being reported every month, Mr. Laerke said.
Denise Brown, UN resident and humanitarian coordinator for Ukraine, said recovery work hinges on demining.
"Ukraine is considered as one of the most mine-contaminated countries in the world," she said. "Demining agricultural land is one of the Government's priorities so that farmers can get back to work, and the UN, through WFP World Food Programme] and FAO [Food and Agriculture Organization], working with the Ministry of Agriculture, are contributing to this."
Learn more about what the UN is doing to help the people of Ukraine here.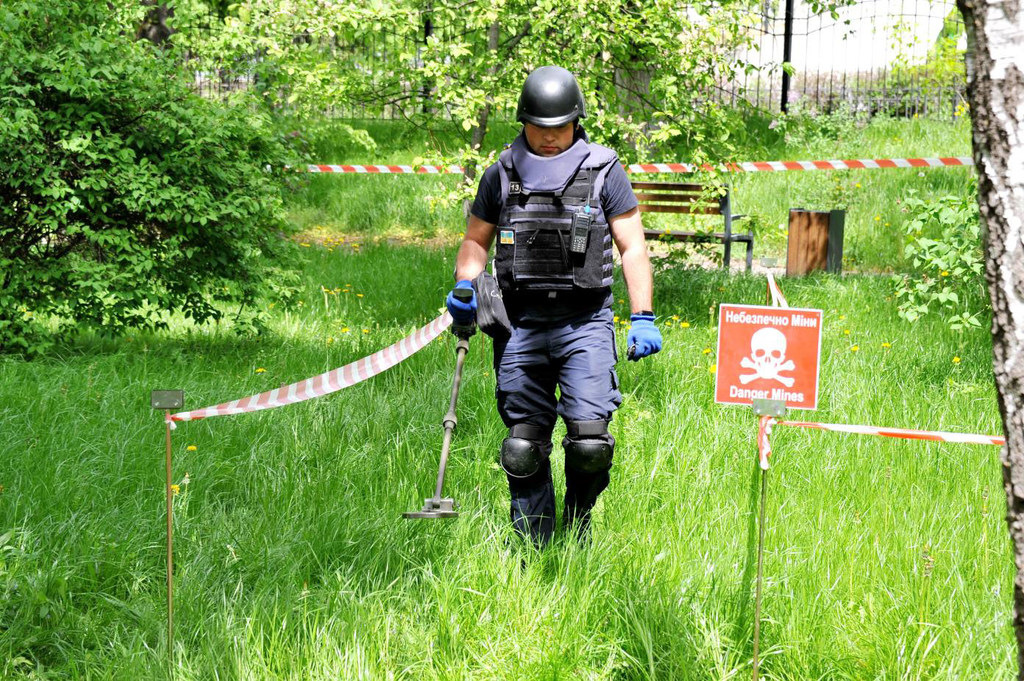 © UN News (2023) — All Rights ReservedOriginal source: UN News